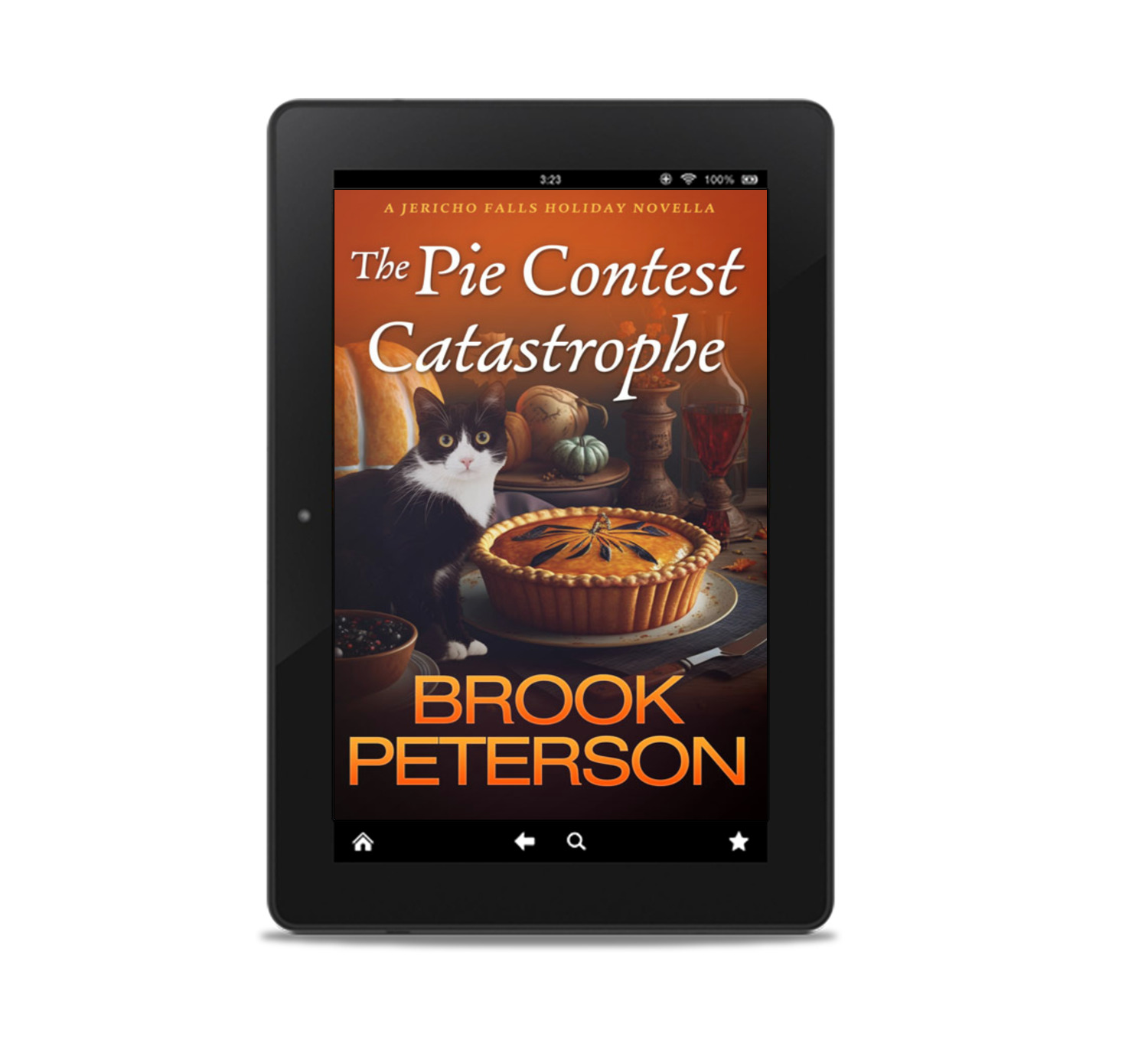 PREORDER-The Pie Contest Catastrophe, A Jericho Falls Holiday Novella
10% discount with code "DIRECT" at checkout
DELIVERY VIA BOOKFUNNEL ON OCTOBER 6, 2023
Intrigue Brews Beneath Jericho Falls' Autumn Hues
In the quaint town of Jericho Falls, a fun fall event turns into a perplexing puzzle. When celebrity chef Jacque Savoy arrives as a guest judge for the pumpkin pie contest, the community is abuzz with excitement. But the festive atmosphere takes a grim turn when the pie contest planning session becomes the scene of a baffling crime.
Rumors about who is responsible for this terrible turn of events swirl like falling leaves. As whispers of resentment and jealousy float through the town, Chloe Martin finds herself in the middle of the investigation. With a knack for solving small-town mysteries, Chloe takes on the challenge of uncovering the truth behind this sinister incident.
Accompany Chloe as she attempts to catch the culprit and return the peaceful autumn atmosphere to her beloved community.